We are a little early for Christmas or I'd be all over a card for this one. This little guy is Jake's friend from kindergarten. Jake has talked of little else since he moved here last winter from PA. He is such a nice little boy. He called me "Jake's Mom" for the entire shoot. To his credit it is fewer syllables than "Jessica". (opps, every now and then the speech therapist in me sneaks out.)
His little brother is equally as cute and wow are they happy kids!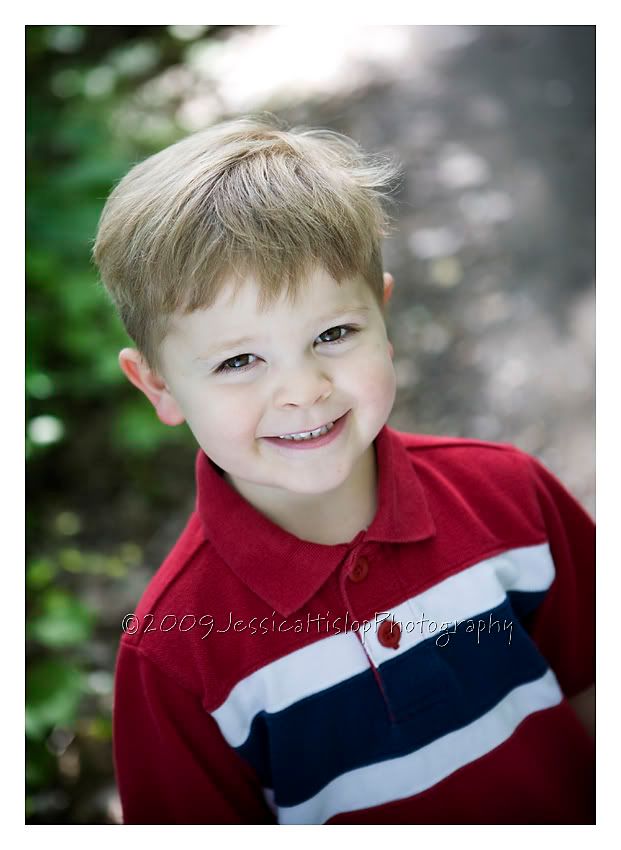 I don't even think I posed this...
Their little cousin was in town and well. She has some of her own ideas for poses....