New Product Offering - PHOTO JEWELRY! 15% off SALE through 11/20/09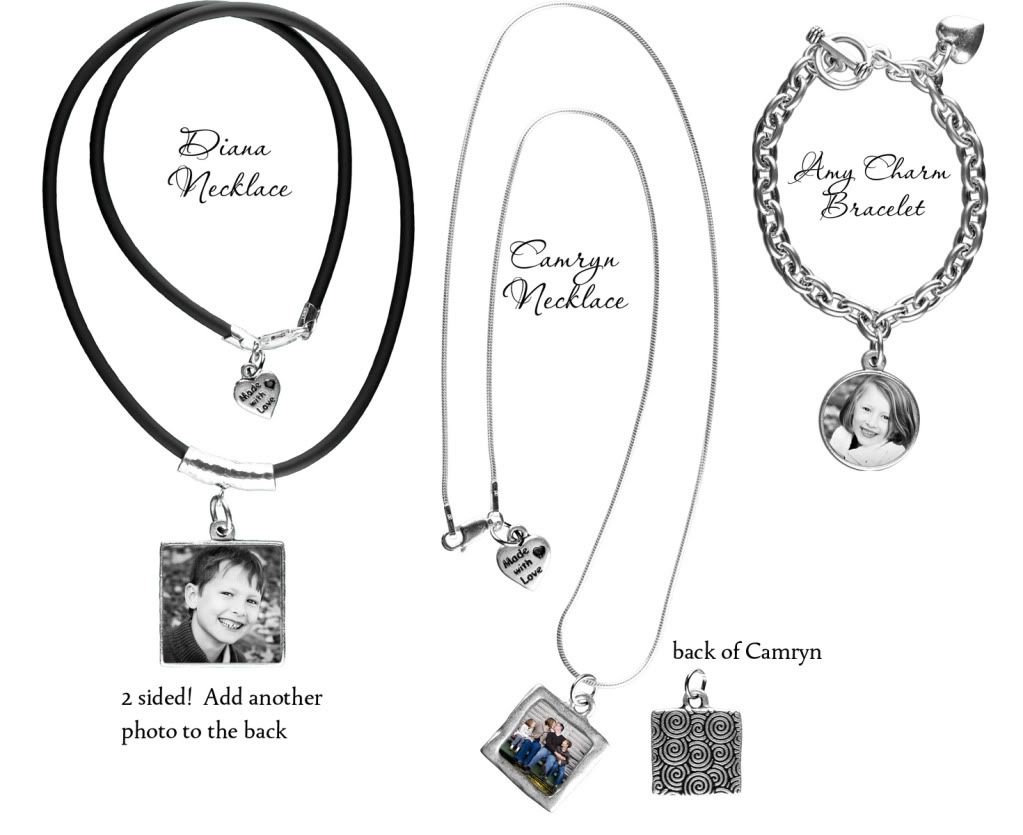 PRICING and DESCRIPTIONS:
Diana -
This 15⁄16" square pendant showcases two images - one on the front and one on the back! Wear it attached to a sleek sterling silver hammered tube bead on a 3mm black rubber cord. This necklace gets noticed! Original Price -
$140
SALE - $125
Camryn -
This small ½" square lead-free pewter silver plated pendant has a swirled back that gives it personality. It comes on a beautiful, yet simple, sterling silver 18" snake chain.
Original Price -
$70
SALE - $59.50
Amy -
Who doesn't love a charm bracelet? And what more could you want than a bracelet filled with charms of those you love? This antique silver-plated 71⁄2" bracelet comes with one lead free pewter 13⁄16" circle charm that allows images on both sides.
Original Price -
$105
SALE - $89.25
Additional Charms -
$35
on sale for
$29.75
Interested?? Email me NOW